WELCOME TO THE VISSCHER FAMILY
Visscher Specialty Products has been manufacturing the ultimate outdoor living space since 1997. Our wide array of great-looking, long-lasting outdoor living spaces unite families and friends in backyards everywhere.
Our Canadian-made structures are manufactured and packaged in Chilliwack, BC, using premium Canadian lumber. Canadian wood is great-looking, long-lasting and durable. Wood is also a renewable and non-toxic material which is a sound choice for your outdoor living area.
Visscher Products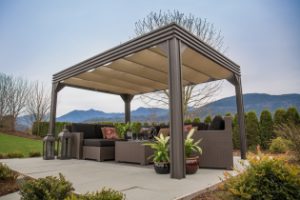 Open Air
Protect your guests from the elements and let the warm breeze through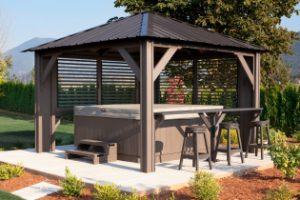 Semi Enclosed
Add some privacy to your outdoor living space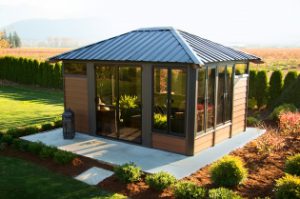 Fully Enclosed
Extend your home to the beautiful outdoors

Well done, Visscher. Our Mont Valin gives us the perfect area to sit outside and enjoy our yard year round. My husband even installed a TV so he can watch football outside!

Mary A., Orleans, Ontario, Canada